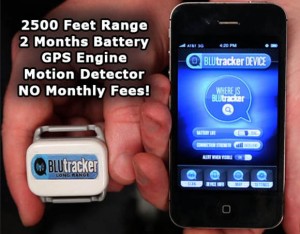 A great device that will keep track of your wandering dog or cat. The StickNFind is an Ultra-Small Bluetooth GPS Locator can be easily attached to your pet's collar and will track them at a range of over 0.5 miles (0.8 km).
The StickNfind app (compatible with Apple and Android phones) will let you know where your pet has gone. For indoor use it has a radar app that will point you in the right direction of your pet.
In addition to your pet, it is also a great device to watch your bike or motorcycle. The motion detector will alert you when you bike or motorcycle has been moved.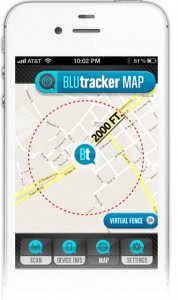 Product Specifications
Range: Over 0.5 Miles (~ 800 meters)
Radar feature for indoor tracking
Battery: Li-Polymer Rechargeable battery
Battery Charge: lasts for about 2 months
Motion Detector: Alerts when your device is moved
Compatibility: iPhone 5, iPhone 4s, New iPad, iPad mini, New iPod touch and Android devices
Water resistant (will not work underwater)
Charger: comes with a USB type cable charger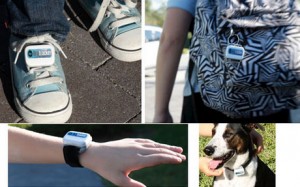 References: StickNFind Ultra-Small Bluetooth GPS Locator