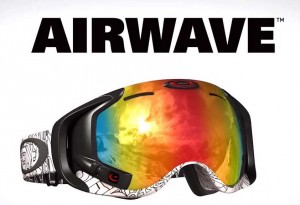 Walking through the mall I noticed that stores are already starting to display winter (shiver) apparel and gadgets. One of the coolest Gizmo's I happened to see at a local sports store is the Oakley Airwave Built in Heads-Up Display Goggles.
Targeted towards the mountain ski and snowboarders these Goggles will help you to record data from those perfect runs including speed, navigation and jump analytic. However Oakley has gone a step above by providing the snow enthusiast with music control, buddy tracking and smartphone connectivity to view those incoming calls and text messages.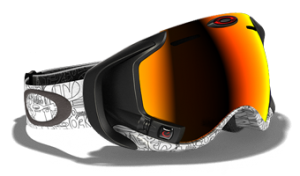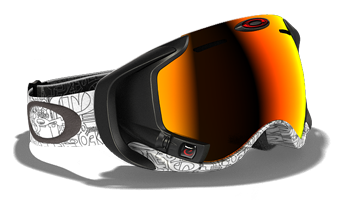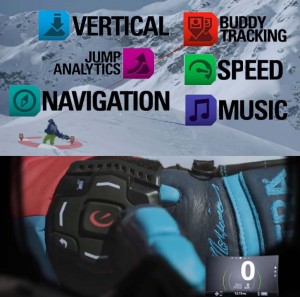 Features
Speed: GPS integration to accurately measure your speed down the slope
Trip Viewer:like max speed, total vertical and max air
Jump Analytic: Measure and track the distance, height and airtime of your jumps.
Vertical: vertical feet by run, by day and over the course of the season.
Navigation:Pinpoint your location on a resort map, point-of-interest
Buddy Tracking" Locate and track friends that have the Oakley Airwave goggle or App on their smartphone.
Music: Music control Airwave App for Android and iPhone running iOS 6.
Smartphone Connectivity: View incoming calls and text messages. Low Energy Bluetooth connectivity with your smartphone.
In addition to the high tech gadgetry, the High Definition Optics provide the user wearer with unmatched clarity of vision at all times in addition to optimized sun protection. I think these goggles will also be a great accessory for snowmobile activity and even tobogganing. Given the ability to track your buddies perhaps the goggles wood be great even for ice fishing on the lake.
The only feature that Oakley should add to the next version of the goggles are an in-built camera with video recording. Perhaps these options are in the works.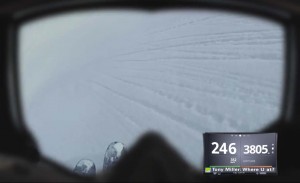 Product Specifications
Weight: 65 g ~ 2.3 oz
Display resolution: 428 x 240
Display Type LCD Micro Display
Color Depth High Color 16 bit
Wireless: Bluetooth 2.0
Battery: 3.7 Lithium Polymer Rechargeable Batter – up to 6 hours
System Requirements: Apple Mac OS X v10.6 or later, Windows XP Service Pac 2, Windows Vista or WIndows 7
Processing ARM Cortex A8 Core 600 MHz
Memory 512 MB, 256 MB Ram
References: Oakley Airwave Built in Heads-Up Display Goggles