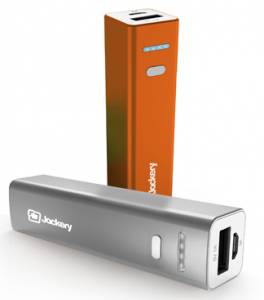 My wife has often said that some of the gadgets I get are too bulky and do not work esthetically for women. An example of it is my phone battery charger. She says when traveling its too heavy and does not fit well into her purse.
Well our friends at Jackery have heard my wife's complaints and have developed the Mini battery charger. Branded as "world's smallest external rechargeable battery" this device not only fits comfortably in a ladies purse but also effectively charges most well known phones and smart devices including:
Apple: iPhone 5S 5C 5 4S 4 3GS, iPad, Mini, iPods (Apple Cable Required)
Samsung: Galaxy Note, Galaxy S4, Galaxy S3, Galaxy S2, Galaxy
Other: Nexus, HTC One X, One S, Sensation G14, ThunderBolt, Nokia N9 Lumia 920 900, Moto X, Blackberry Z10, Sony Xperia Z; Google Glass, GoPro
Tablets, gaming devices, MP3 players and much more.
Not only small enough to fit into a purse or hand luggage but this device has power. The 2600mAh rechargeable power capacity with 1A output translates into an additional 8 hours of talking time on your phone.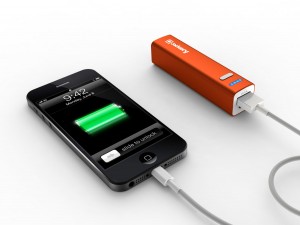 Product Specifications
Dimensions: 3.7 x 0.9 x 0.8 inches
Weight: 2.7 ounces
Package includes: 1 Jackery Mini External Battery, 1 premium Micro USB to USB 2.0 cable
2600mAh rechargeable power capacity
Standby time up to 6 months
Four LED charge status indicators
References: Jackery Mini Charger on Amazon