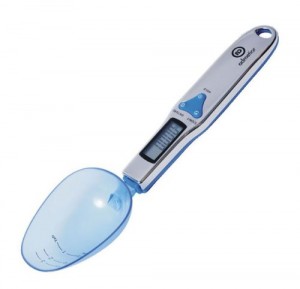 Gordon Ramsey I am not. Hence any gadgets I can get to make my life easier in the kitchen are always appreciated.
Hence my latest acquisition is a tasty gadget by Admetior. This Digital Spoon Scale is able to measure in either ounces or grams, this culinary gizmo accurately works for any recipe you obtain from either side of the Atlantic.
A great gift for yourself or your spouse.
Product Specifications
Two detachable scoops (teaspoon and tablespoon)
Dimensions: 9.1 x 2 x 1 inches
Measures in ounces (oz) and grams (g)
Batteries 2 AAA batteries required (included)
References: Digital Spoon Scale on Amazon