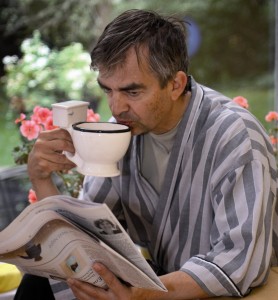 Around the Christmas season there is a tradition for some offices to exchange small gifts between employees as a gesture of friendship.  Here is a great gift that will bring a smile to your fellow co-worker.
This silly toilet-shaped mug holds up to 12 -ounces of your favorite hot beverage and will make your co-workers do a double take. The hand-painted Toilet Mug makes a great gag gift for any coffee or tea lover and will gross out anyone who has a weak stomach.
This mug is also great for holding candies or even your plants.  What a wonderful conversation starter.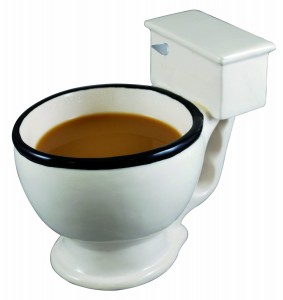 Product Specifications
Dimensions: 5 x 3 x 4 inches
Material: ceramic
Cleaning: Dishwasher Safe
Capacity: 12 ounces
References: Big Mouth Toys Toilet Mug on Amazon