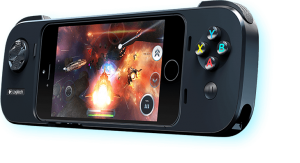 Gizmo readers, just in time for the Black Friday gadget bonanza, Logitech has released its Gaming Console PowerShell Controller.
Apple users get prepared for the most immersive IOS gaming experience ever ! Compatible with iPhone 5, iPhone 5s or iPod touch (5th generation).
The easy access phone features which allow you to Surf, snap photos, chat, listen to music, watch, and play your game combined with console-style controls allow you to transform your intelligent phone into an gaming power gizmo.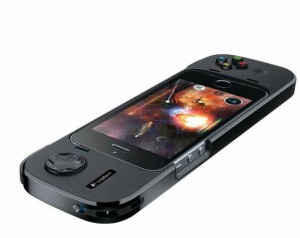 Product Specifications
System Requirements: iPhone 5, iPhone 5s or iPod touch (5th generation)
Platform Compatibility: iOS 7
Dimensions: Length: 200mm x Width: 63mm x Depth: 21mm
Weight: 120g
Battery capacity: 1500 mAh
Battery Charging: micro-USB cable
3.5mm headphone adapter
References: Logitech® PowerShell Controller + Battery on Amazon