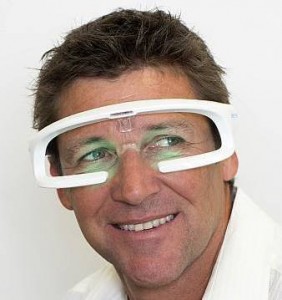 One of my friends Nick travels a lot. He is challenged with his sleep due to both the time zone change and the jet lag from traveling. Recently one of our readers wrote to us about an innovative solution brought to us by our Australian friends at Re-Timer.  The Re-Timer is designed to realign your body clock to optimize sleep
The Re-Timer wearable Light Therapy glasses helps you to reduce jet lag by re-timing your body clock. According to Re-Timer, Simply put on the glasses and use for just 30–50 minutes per day and your sleep pattern will be changed.
The Re-Timer can fit it over your reading glasses. It produces a 100% UV-free soft glow green light. You
According to the company these glasses can also increase energy and improve your mood during the long winter months (where exposure to the sun is decreased tremendously).
Thanks to Jim for the tip, and New Gizmo readers keep those emails coming about cool products.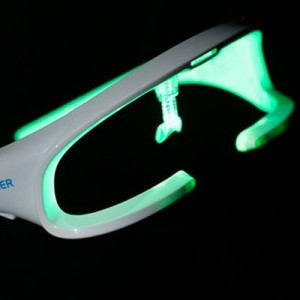 Product Specifications
Dimensions: 20 x 11 x 7 cm
Weight : 77 g
Rechargeable Battery:
USB connection for battery charging
Adjustable light strength
References: Re-Timer wearable Light Therapy / Light Glasses