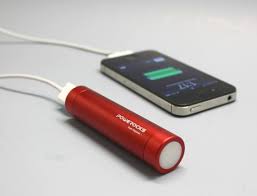 Looking for great stocking stuffers, well look no further.  Designed by our friends at Powerocks , the Magicstick is a Small (3.6 x 0.9 x 0.9 inches) , Rechargeable, Portable and Lightweight battery capable of charging your Apple, Nokia, Samsung, Blackberry (and much more) smart phone.  How small is it.  Well this  battery is small enough to easily fit into your pocket, purse, backpack, or simply keep it inside your coat pocket for emergencies.
Using the Magicstick is very simplistic. Simply plug in your smartphone into USB port on the Magicstick and watch it recharge.
Available in a variety of colors and styles and small enough to fit into a stocking.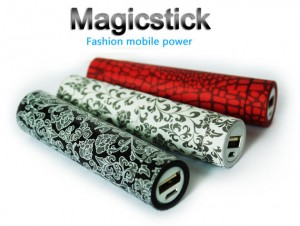 Product Specifications
Dimensions: 3.6 x 0.9 x 0.9 inches
Weight: 2.6 ounces
Capacity: 2600mAh
Ports: 1 USB port with 5V / 1A output for rapid charging
Recharge: via the included Micro-USB charging cable
input: 5V/0.55A, output: 5V/1A
Colors: Gold, Purple, Black, Blue, Red, Silver
References: Powerocks Magicstick 2600mAh Universal Extended Battery on Amazon