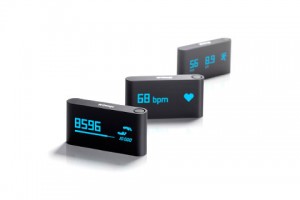 My sister is very active. Between her soccer, hot yoga and martial arts she is constantly on the go. This year she is looking for that special gift in the form of a electronic fitness coach that will help her to measure the activity of herself and her kids. One of the other challenges is that they have both Apple and Android products.
Looking online there is the obvious Nike fuel band, Samsung health band and Apple fitbit. Many of these are vendor specific and a little costly. I have come across a more cost effective alternative.
The Withings Pulse Smart Tracker is a very small (7.9 x 4.2 x 2.4 inches) activity tracker that works with both Apple and Android products that tracks Steps, elevation climbed, distance traveled, calories burned, duration and distance of last run, heart rate, sleep duration and quality. The only negative of the Pulse Smart Tracker is that unlike the Nike Fuel band, it is not water resistant.
Perhaps this is a less costly alternative for a Christmas a fitness gift.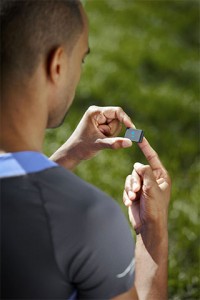 Product Specifications
Dimensions: 7.9 x 4.2 x 2.4 inches
Weight: 0.3 OUnces
Large OLED touch screen (128 pixels x 32 pixels resolution)
Day & Night motion sensor
Heart rate measurement
Bluetooth 4.0 wireless Connectivity
Battery: Built-in Lithium-ion
Micro-USB to USB charging cable
Compatibility: Phone (3GS or higher), iPad (all versions), iPad mini, iPod touch (3rd generation or higher), Android 3.0 or higher
Metrics tracked: Steps, elevation climbed, distance traveled, calories burned, duration and distance of last run, heart rate, sleep duration and quality
References: Withings Pulse Smart Tracker on Amazon