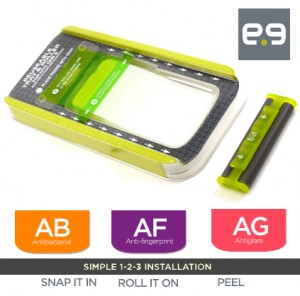 Gizmo readers, at the 2014 CES we were lucky enough to see some accessories that would help to enhance our daily gadgets. If you own a smart phone, tablet or mini tablet chances are that you have gone through tedious measures of protecting their devices with cases and screen protectors.
For those who have tried to install their own screen protector, you know first hand that this task can test your patience especially with trying to remove those small, pesky air bubbles.
Here is a product brought to you by our friends at PureGear. The PureTek Roll-On Kit is a revolutionary kit that applies your screen protector quickly, safely and efficiently.
Watching PureTek's staff at the CES apply a screen protector to my smart phone in under a minute I was amazed at the speed and professional quality.  The instructions are as simple as one, two, three.
Snap in your tablet / smart phone into the application tray.
Roll on the screen shield on to your device.
Peel away the installation film.
The process takes literally seconds and provides your case with a sexy, smooth, professional looking, bubble free appearance.
The screen shields are available in three models
Antibacterial: Prevents bacterial growth on screen shield + HD clear
Anti-fingerprint: Smooth crystal clear finish resists fingerprints + HD clear
Antiglare: Allows screen viewing in bright conditions
and is available for a variety of smart phones and tablets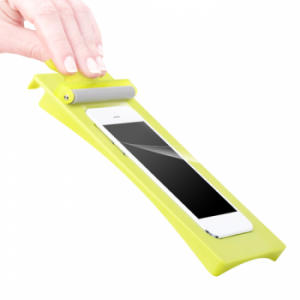 Product Specifications
Bubble-free appearance
Antibacterial
Anti-fingerprint
Antiglare
Lifetime Warranty
Apple Products: iPhone 5S/5/5, iPhone 4S/4c, iPad Air, iPad Mini –
Samsung Products: Galaxy S4, GS4 Mini
Other Products: Nexus 5, HTC ONe, Moto X, Moto G
Where to purchase it: PureTek Roll-On Kit