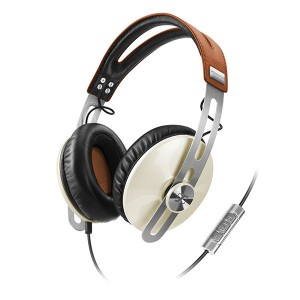 Having listened to and played with the luxurious Sennheiser MOMENTUM Ivory headphones at the 2014 CES I can truly say that nothing else comes close to the elegant sound of Sennheiser.
These headphones have been designed with features to elevate your listening experience. Whether it be made out of materials that provide lasting quality and a comfortable fit, or the closed design which isolates the user against ambient noise.
The integrated smart remote with in-line microphone provides it with an elegant accessory for your online and mobile phone usage.
Sennheiser has even taken care of some the smallest minute details of providing two cables (One for iPod/iPhone, the other for standard audio connections)
Available in a variety of traditional (Brown, Black) and contemporary (blue, green, pink and ivory) colors to match your wardrobe and mood.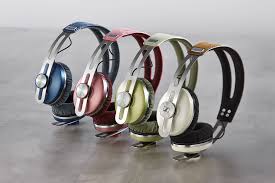 Product Specifications
Dimensions: 20.3 x 8.3 x 22.9 cm
Weight 190 g
Material: Leather headband
Closed, circumaural design
Frequency response 16-22,000 Hz
Two Cables: iPod/iPhone cable & computers, phones, music cable
2 year warranty
References: Sennheiser MOMENTUM Ivory