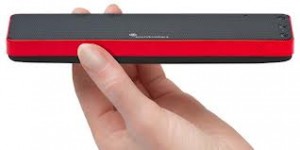 Gizmo readers with only 2 1/2 weeks until Valentines day its time to not only start thinking but ordering your sweet heart a great gift. Sure roses are beautiful and chocolates taste wonderful, but both of these have a limited timeline.
Given that love lasts forever, so should your gift last longer than two weeks. The Soundmatters DASH7 is the world's thinnest, lightweight speaker. At only 0.8 inches high and 7.1 oz in weight you can literally slip it into your pocket or purse without weighing it down.
Fortunately Gizmo readers this is the only thing small about this speaker. Soundmatters has once again delivered a high-quality speaker with its Patented Bass-Battery™ for deep bass enriched sound.
Available in Midnight Black, Artic White and Valentine Vibrant red. The Gadget-ultimate gift for your sweetheart on Valentines day.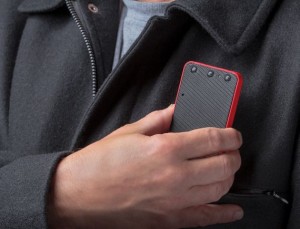 Product Specifications
Dimensions: 7.5 x 2.1 x 0.8 inches
weight: 7.1 oz.
Patented Bass-Battery™ for deep bass
Batteries 1 Lithium ion batteries required. (included)
12 hours of battery life
Wireless: Bluetooth
Audio Input: 1/8-inch / 3.5mm headphone jack
Colors: Midnight Black, Vibrant Red, Arctic White
International charging kit, cables, combo stand/travel case included
References: Soundmatters DASH7 BLUETOOTH SPEAKER on Amazon