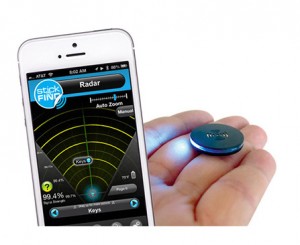 Having traveled extensively to different parts of the world I can say that one thing is very constant in different countries and that is the ever present pick pocket or local thief who seems to be able to pick out and target tourists visiting.  It is easy to replace some of your valuables (phone, computer etc) however some things are really very difficult (i.e. passport, drivers license, identity, jewelry) to replace.
Here is a cool must have safety gadget brought to you by StickNFind.  Simply attach the 0.16 inches (4.1mm) track-able thin sticker to your device and your ready to go.  The Personal Items feature will activate a one mile virtual perimeter around your mobile device to prevent it from being stolen.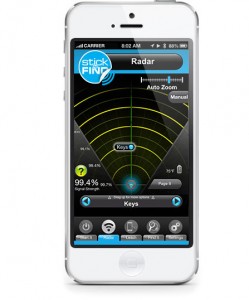 The Virtual Leash feature enables you to have a customizable alarm if the sticker moves away more than the approximate selected distance from your phone.  Even if you forgot to enable either one of these features simply leverage the "Find It" Alerts" to identify what and where your devices are.
These track-able stickers are not only good for tagging personal items.. but also for keeping track of your child.  No matter how small they are, all it takes is one second for you to lose track of them.
Product Specifications
Dimensions: Diameter: 0.98 Inches x Thickness 0.16 Inches
Weight: 0.15 ounces
Range: Approximately 100 feet line of sight.
Connectivity: Bluetooth 4.0 (Bluetooth Low Energy)
Battery Type: CR2016 watch battery (replaceable)
Battery life: over a year
Compatible iOS devices : iPhone 4S & above, iPad 3 & above (iPad Mini & iPad Air), iPod Touch (5th generation & above)
Compatible Android devices : Samsung Galaxy S3, Galaxy S4, Galaxy S4 Mini, & Note 2.
Water resistant (IP-67)
References: StickNFind