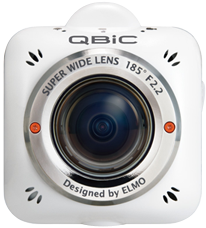 Here is a wonderful gift for your sweetheart on Valentines day that deviates from the traditional.
The QBiC MS-1 is a wearable 5-megapixel action camera. With a built in wide-angle lens it provides the end user with a selectable viewing fields of 170 degrees, 145 degrees, and 120 degrees Water resistant it allows the user to take video in 1080p, 720p, and 480p in an extensive 2 hours of continuous battery operation.
And once you are finished taking your pictures simply connect the QBiC MS-1 to your smartphone through the QBIC APP to instantly upload your recorded videos and images to Facebook, Instagram, Twitter etc.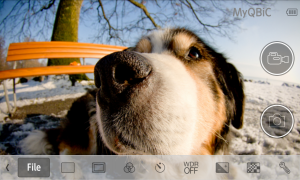 The QBiC MS-1 is created by Elmo USA, a company that is dedicated to creating innovative products for over 90 years.  This camera will provide you with high quality images that will document your life events.
Product Specifications
Dimensions: 2.14 x 2.4 x 1.57 inches
Weight: 3/35 oz
Water resistant
Battery: Rechargeable Lithium polymer battery 3.7V 1000mAh
Video format: 1080p
File format: mp4, jpg
Microphone: Speaker
Interface: USB (MicroB), HDMI (MicroD)
WiFi Streaming resolution: WQVFA (400 x 240)
References: Elmo QBiC MS-1