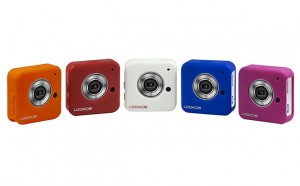 With the Superbowl fast approaching, here's a cool gadget that is small enough to capture your active lifestyle on the go.
The Looxcie 3  is a hands free, light (1.3 ounces) Wi-Fi enabled, wearable Video camera.  Smaller than a business card 1.8 by 1.8 by 0.6 inches (H x W x D), you can simply clip it on to yourself or mount it on the 1/4-20 universal tripod  and record or stream your video directly to a microSD storage (not included), to Facebook, iCloud, YouTube. email or on to the Looxcie Mobile Cloud.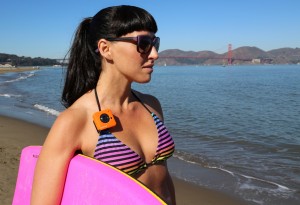 Taking advantage of the lens' wide 100 degree field of view, available accessories make it easy to clip, hang or mount the video cam to a shirt, from a necklace or to a backpack. If you are worried about the size of the Looxcie 3, then be assured that this small dynamo records 720p HD video
All of these features are available for an affordable price of $99.99 for the camera.  Another great consideration for that special valentines day gift.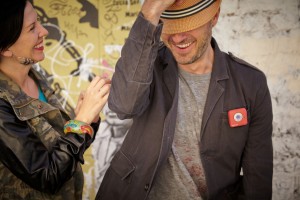 Product Specifications
Dimensions: 5 x 3 x 7.8 inches
Weighs approximately 1.3 ounces
Colors: Black, white, orange red, blue, pink
Batteries 1 Lithium ion batteries required. (included)
Battery life of up to 2 hours
HD recording up to 720p
Simultaneous video streaming & recording
Direct-to-Facebook live streaming
Still image capture with a press of a button
Sleek, hands-free design with a wide range of mounting options
Built-in Wi-Fi connectivity
Low-light sensor for use in dim lighting
Unique Instant Clip button for creating "instant replays" of what just happened
Expandable microSD video storage up to 64GB
References: Looxcie 3 Wearable Video Camera