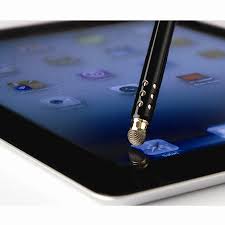 Gizmo readers if Shakespeare was alive today you can guarantee that he would have penned his Sonnets on his tablet of choice.  His choice of writing instrument would have been just as important as his selection of words.
As small as cupid's arrow the LYNKtec TruGlide Stylus will make an impression on your loved one's heart and tablet with this premium, lightweight writing utensil. Made out of strong woven microfibers, the TruGlide Stylus will not skip a letter or drag your words. The tip is a mere 6mm in diameter and is more durable than its competitors.
The TruGlide works with iPads, iPad Mini, iPhone, smart phones, tablets, and eReaders and is available in a variety of colors including Executive Black & Gold, Brushed Silver, Pearl White, Sapphire Blue, Ruby Red.
Gizmo readers a perfect gift that will enable you to pen that special poem on Valentine's day.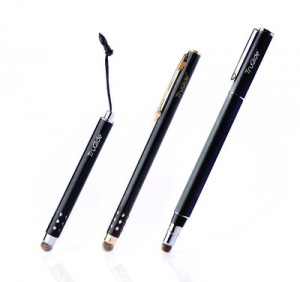 Product Specifications
Dimensions: 4.7 x 0.3 x 0.3 inches
Weight: 0.2 ounces (5.7g)
Tip Size: 6mm Conductive Microfiber Tip
Material: Brass Barrel
Metal Clip
References: LYNKtec TruGlide Stylus w/ Pocket Clip