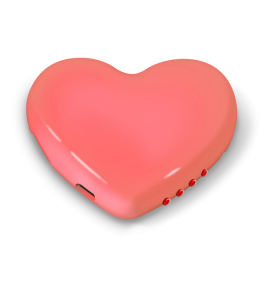 Gizmo readers, only a few days until Valentines day and time is running out on getting that special gift for your sweetheart.
Hear is a great gift that combines the theme of the holiday with a practical gadget that will boost your special one's phone and perhaps your love life. The Sweetheart charger by Mixbin provides your iPhone with that extra emergency energy so that you can tell your honey that you love them.
Charges via USB all iPhones/Smartphones. The LED button on the charger indicates remaining power.
Product Specifications
Compatible with iPhone 4, 4s, 5, 5s, 5c
Rechargeable Lithium Battery
Charge Time: Approximately 1 hrß
Capacity: 500 mAh
Input/Output: 5V
UL Lithium Battery
Colors Green, Blue, Yellow, Red
References: SweetHeart Charger by MixBin