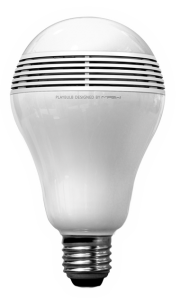 This time of year in the Northern Hemisphere, we are hit by what is known as Seasonal Affective Disorder (SAD), which is sometimes referred to the winter blues.
Well Gizmo readers here is a great gadget that will provide you some light therapy (phototherapy) which will help with some of your symptoms and will hopefully pump up your energy levels.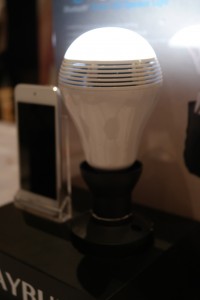 The MiPOW LED speaker light bulb is a Smart Bluetooth luminescence device that allows you to combine your light with music and control both from your mobile device. Simply screw it into a standard E27 light screw base, synch it up with your Bluetooth device and then watch and listen to your music come out of this spectacular wireless speaker.
The MiPOW light bulb supports multiple devices including Android 4.3 Devices and above and Apple iPhone 4S, iPhone 5/5C/5S, iPod (5th generation), iPad (4th generation, Air, Mini)
Product Specifications
Voltage : 100-240V / 50-60Hz
Power : 14Wrms (max) LED + audio
Fits : E27 screw base
LED power : 3W
Speaker power : 3W RMS Frequency
Response : 135Hz to 15KHz
Bluetooth® version : 4.0 and Bluetooth Smart
Supported profile : A2DP
Wireless range : 10m (33ft)
Available grill colors : white / silver
Available LED Colors : Warm White, Cool White
References: MiPOW Bluetooth Smart LED speaker light bulb