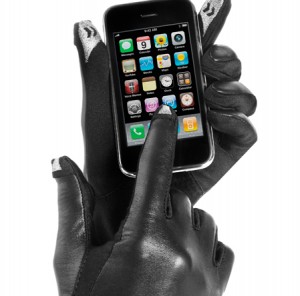 A great product highlighted by one of our readers (thanks Leanne).
Having recently had the experience of trying to shovel my car out of a snow bank, I was further exposed to the humiliation of having to remove my bulky gloves in order to call a tow truck.
The ISOTONER SmarTouch touchscreen gloves are great accessory to help you navigate your smart devices (phones, tablets, etc) in winter while ensuring your hands stay warm.
Elegant looking, the glove palms and backs made of genuine leather. ISOTONER has integrated a conductive thread on index and middle fingers, and thumbs. This thread conveys electrical impulse to the touch screen, allowing interaction between your fingers and smart device.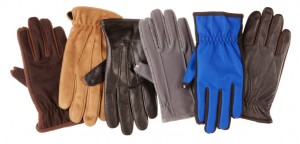 Product Specifications
Conductive thread on index and middle fingers, and thumbs, conveys electrical impulse to the touch screen
Material: Glove palms and backs made of genuine leather
Glove sidewalls are constructed of Lycra spandex
Gathered wrists for flexibility & comfort
Fleece lined
References: ISOTONER smarTouch touchscreen gloves