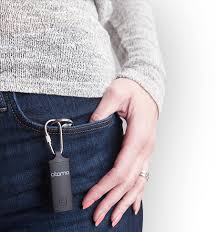 Having worked in a large office environment I can relate to the horror of coming back to my desk and seeing a co-worker borrowing my computer just to browse an internet site.
Many of our readers can relate to this. With many confidential files and projects on my computer, the last thing you want to worry about is violating a clients trust or NDA without your knowledge.
Here is a great product that will help out our mac users. Using it is as simple as open sesame. Or in this case its simply Sesame.
Sesame is a Bluetooth enabled device that communicates with your mac. Keep the Sesame in your pocket and walk away. Once you are out of range, your Mac will lock and nobody will be able to access your sensitive files. The maximum range of Sesame is 30 meters (depending on how many objects are in between sesame and your mac).
Installation is easy. After inserting the battery into Sesame, enable Bluetooth on your mac, download and install the Sesame Mac App and your ready to go. You can customize your installation and decide how you want to unlock your Mac, be it when you come back within range or still needing a password, it's your choice.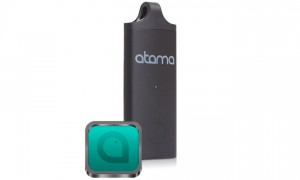 Product Specifications
Compatibility: MacBook Air, MacBook Pro, Mac Mini, iMac
MacOS X: 10.8.x, 10.9.x
Dimensions: 2.36in x 0.91 x 0.31in
Weight: 9g / 0.02lbs/li>
Power: CR 1620 Cell
Connectivity: Bluetooth 4.0 and Bluetooth Smart
Operating Temperature: 10°C to 40°C / 50°F to 104°F
References: Atama Sesame Wireless Lock