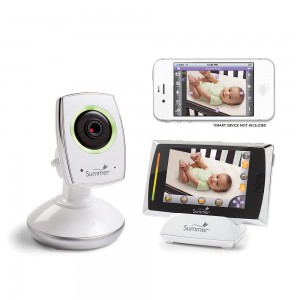 Last week Friday, I had the opportunity to go to my cousin's house for dinner and had some play time with his 6 month old baby. In addition to playing with his son, I had some time to check out and play with the new baby gizmos.
One of the coolest toys was their baby monitoring gadget. Created by the folks at Summer the Infant Baby Zoom WiFi Video Monitor and Internet Viewing System is a light weight multi-platform system that allows you to monitor your baby whether at home or away. This multi-platform system connects your monitor or smart phone wirelessly to the baby monitor.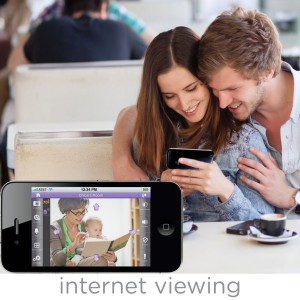 The product is very easy to set up and use. It is compatible with Apple or Android smart phones, tablets or computers through a secure encrypted connection. It also has the feature that allows the parent to talk via a two-way communication system through the monitor to the device that is in the child's room. It works in both day and night time. The Infrared LEDs enable monitoring in low-light conditions.
Product Specifications
Dimensions: (in inches) 12 x 10 x 5
Weight: 3 lbs
Language : English & French
Batteries: 1 Nonstandard Battery batteries required. (included)
Battery life 10 hours
Screen display size 2.5 inches
Display type LCD
References: Summer Infant Baby Zoom WiFi Video Monitor and Internet Viewing System on Amazon