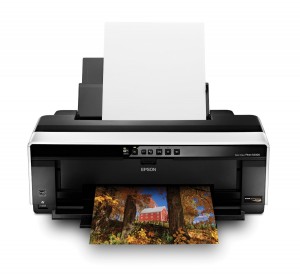 Running your own business you like to minimize your expenses but not compromise on quality. Unfortunately with respect to printing reports and marketing material it seems to be difficult to meet this criteria.
Up to now I would have never imagined that you find a cost effective ink jet printer that would provide you with high quality prints. Gizmo readers, here is a printer that will help you to extend your creativity from your computer screen. The Epson Stylus Photo R2000 Inkjet is a 13"-wide high quality printer that will match print results from a print store.
Epson's Advanced MicroPiezo® AMC™ print head, provides beautiful prints with an unprecedented High Gloss look and feel. Compatible with windows and mac OS and wired and wireless interfaces.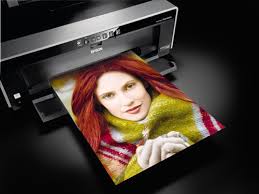 Product Specifications
Dimensions: Storage: 24.5″ x 12.8″ x 8.6″ (W x D x H)
Weight: 27.5 lb
Power Consumption: Printing: Approx. 20 W; Sleep mode: Approx. 3.5 W
Connectivity: Hi-Speed USB 2.0 (1 port);100Base-T Ethernet (1 port); Wi-Fi CERTIFIED™ (802.11n only); PictBridge™ (1 port)
Windows Operating Systems: Windows® 8 (32-bit, 64-bit), Windows 7 (32-bit, 64-bit), Windows Vista® (32-bit, 64-bit), Windows XP, Windows XP Professional x64 Edition
Mac Operating Systems: Mac OS® X 10.5.x – 10.6.x
References: Epson Stylus Photo R2000 Inkjet Printer on Amazon