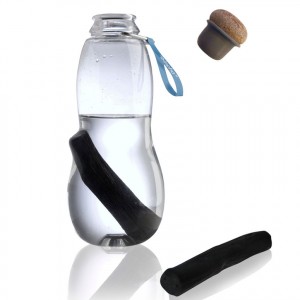 Just last night I was remarking that the tap water in our city had a strange odor and taste. Well our friends at Black+Blum must have been listening in on my conversation because they have come out with bottle that "makes tap water taste great".
Utilizing Binchotan (Japanese white) charcoal, it reduces the amount of chlorine, mineralizes the water and balances the pH.  The Binchotan charcoal can be utilized for up to 6 months and is recyclable.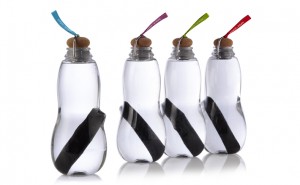 Black+Blum has also designed a pretty sleek and sexy looking bottle which makes it a great office accessory, rather than the traditional boring alternatives.  This bottle has a 27 fluid ounce capacity and is available in a variety of colors (blue, green, purple, pink)
A great eco-friendly Gizmo in which we can reduce the amount of plastic Gadgets that hit our landfill.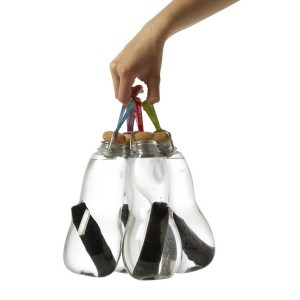 Product Specifications
Dimensions: .5 x 24cm – 800 ml
Capacity: 27 floz
BPA free tritan, cork, stainless steel, silicon
Includes 1 Binchotan active charcoal filter (6 months life)
References: Black+Blum Water Filter Bottle