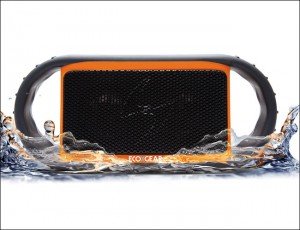 Gizmo readers we all know that April showers bring in the Gadgets of May (or something like that). Well you don't have to wait until May to get that hot gadget of the summer.
Brought to us by our friends at Grace Digital, the ECOXBT is the must have for this summer's pool and beach fun. This dynamic speaker provides an incredibly deep rich sound. With Bluetooth technology you can feel comfortable in playing your music from a distance of up to 33-Feet or 10 m.  Compatible with Apple, Android and any blue enabled technology.
And if by chance you get interrupted at the poolside with that important business call, don't fret.  The ECOXBT has a integrated speaker phone that will allow you to seamlessly answer that call.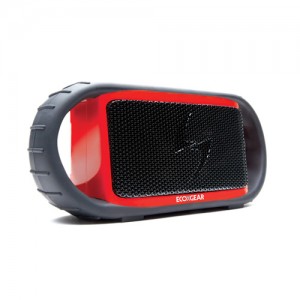 If you are looking for rugged outdoor speakers that will match your energy, these will exceed your requirements. Made from a rugged stainless steel grill, you can take this portable speaker anywhere, whether camping, swimming or even on your canoe trip.
Usually water and technology do not mix, however you will not have to worry with this gadget as the ECOXBT is Waterproof and it even floats.
Product Specifications
Dimensions: 4″ x 9″ x 2.8″
Weight: 1.5 lbs
Colors; Black, Red & Orange.
Connectivity: Bluetooth
Power Adapter USB to AC adapter wall charger
Battery: Rechargeable Lithium 7.4V 1800mAh battery
Battery Life: 10+ hrs
Material: Stainless Steel Speaker Grill Cover
References: ECOXBT Waterproof Bluetooth Speaker & Speakerphone