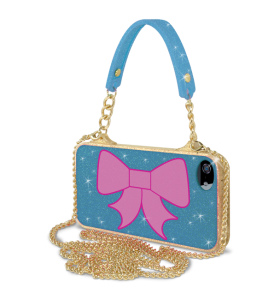 On the weekend, I happened to watch the 1948 American musical Irving Berlin Classic of the Easter Parade. Whether it be their bonnets or top hats, it was wonderful to see the gents and ladies getting in their finest attire for Easter. Starring Fred Astaire and Judy Garland, these two classy Broadway stars emit elegance in their on screen presentation.
Well Gizmo readers flash forward more than 60 years and the modern technological semi equivalent would be to dress up your gadgets for Easter. Brought to you by our friends at MixBin, the High Society Chain Purse Case will add some class and style to your smart phone.
Designed for the iPhone 5, 5s, 5c The MixBin High Society is available in Green or Blue.
The elegant chain strap provides you  with a sense of style, class (and a little by of snootiness), ensuring that your iPhone is secure and your hands are free.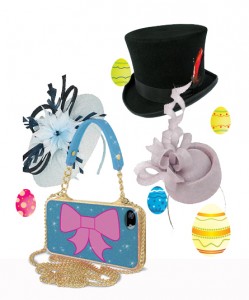 Product Specifications
Fits the iPhone 5, 5s, 5c
Colors: Green, Blue
References: Mixbin High Society Chain Purse Case