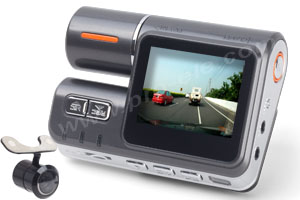 Reporting from the Hong Kong Spring Electronics show, Nick indicated one of the hottest product booths he visited was a demo of the latest in car HD video recorders or Dash Cams by Shenzhen Pro-inno Technology Co.
Dash cameras are becoming more and more popular overseas because they are the primary way of proving who is at fault in auto accidents. Many commuters in North America are beginning to purchase these cameras to protect themselves against wide-spread insurance fraud and to provide a unbiased witness account for the police and court hearings.
However what makes this camera so special is its capabilities. This HD camera is only 2.0″ or 90 x 65 x 30mm  but can capture video at 960×720 resolution. It has a built in motion detection signal and can capture up to 120 degrees in viewing angle.
Product Specifications
Dimensions: 90x65x30mm
Display size: 2.0″ TFT screen supports video playback
Built-in 500mA lithium Battery
Resolution: 960×720
Viewing angle: 120 ˚
Motion detection: Yes
Storage: TF card, MAX 32G
Multil-language support: English, French, Chinese, Russian, Turkish, Italian, Spanish, Portugal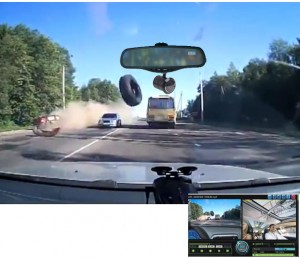 References: Car HD video recorder by Pro-inno Technology