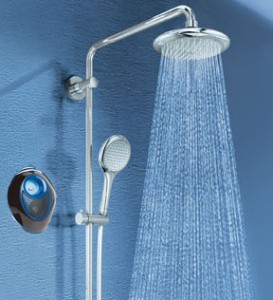 Instead of getting the usual flowers, here's another fantastic Gadget that will really show your mother how much you love her.  The SoundLogic 2 in 1 Splash-proof Bluetooth Speaker and Receiver is a splash-proof, hands-free speaker for the shower |
Installation is easy, no drills, nails or glue or screws are required. Simply remove the SoundLogic speaker from its box and using the suction cups mount it in the shower.
The Bluetooth (2.1+) speaker will allow you to synch up the speaker to any (iPad, iPhone, Android, etc) device. Enabling you to listen to music in your shower from up to a distance of 33 feet away.
One of the great features is the speaker doubles as a hand-free speaker phone, ensuring that mom will be able to take your call in the shower. Perhaps that's a great feature for you, as I am not sure your mom will feel happy being bothered in the shower.
Given the size of the SoundLogic speaker means that mom can take it out of the shower and use in her car as a Bluetooth speaker. Available in a variety of colors to match your bathroom color scheme.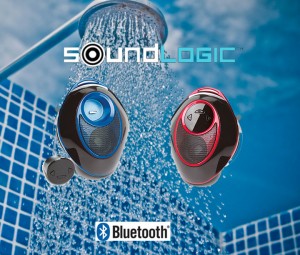 Product Specifications
Dimensions (Approx) 3″W x 1″H
Colors: Blue, Red, Black
Universal Bluetooth Compatibility
Splash Resistant Portable Speaker
Detachable Bluetooth Receiver with 3.5mm mini-jack socket
Rechargeable Battery
Suction cups on speaker for easy attachment to glass, walls etc
Sound Output: 3 watts
Bluetooth Version: 2.1+EDR
Legacy input: 3.5mm mini-jack socket
References: SoundLogic 2 in 1 Splash-proof Bluetooth Speaker and Receiver