Looking for a great gift for your special someone. Show your wife and your mother how much you love them with the iLuv selfy™ ecosystem.
Selfy™ is a complete ecosystem of products that gives you new and exciting ways to take great photos and videos with your mobile devices.  Whether it be your mobile phone, car, bicycle or even your helmet, iLuv has a solution designed for your needs.
iLuv has products for the Apple (iPhone 5s, iPad Mini and iPad Air).  The ensemble combines a case with a built-in Wireless camera shutter. Simply take out the remote shutter and take photos or videos wirelessly.  No longer are you limited to the distance between your phone and your arm.  A great accessory for taking those perfect family portraits.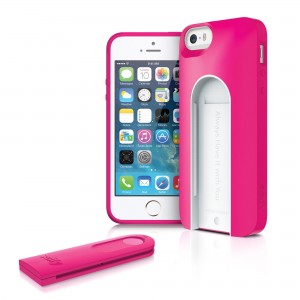 Using Bluetooth technology the Selfy™ can be paired to one device at a time.  Using the selfy™ is simple.  The LED on selfy™ will blink every 4 seconds when it is on.
Selfy™ will go into standby mode if there is no activity for one minute. To wake it up and resume use, press the button once. The link between selfy™ and your device will be re-established within three seconds. If selfy™ has not been used for five minutes it will power down. To turn it back on, hold the button for four seconds.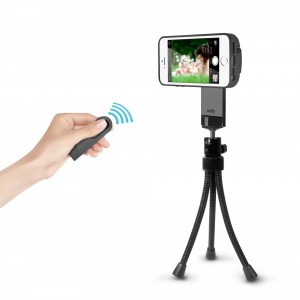 The iLuv case is made up of a soft but durable dual-layer shock-absorbent, impact resistant polycarbonate which will protect your device from damage, drops and impacts.
Product Specifications
Pricing: $49.99 – $79.99 (depending on device)
Compatibility: iPhone 5s, Galaxy 5S, iPad Air, iPad mini
Mini Tripod
Perfect for stable, high
quality shots and group photos
Flexible legs allows for set up anywhere
Lightweight, ultra-portable size
Works with all standard cameras
Bar Mount
Perfect for bicycle and motorcycle videos
Pivoting arm can be adjusted to hold iPhone at various angles
Adjustable clamp fits 0.6" to 1.2" diameter bars
Helmet Mount
Perfect for filming outdoor activities
Compatible with most helmets
Car Mount
Perfect for car videos,navigation and hands-free calling
Adjustable arm holds iPhone at any desired angle
Large suction cup adheres securely to windshield
References: iLuv selfy™ Ecosystem