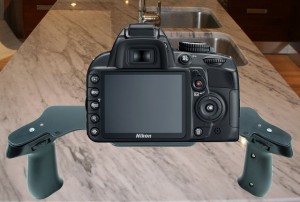 Nominated (not by choice) to be the official photographer and videographer of special occasions I have faced the wrath of family members who complain that my images are blurry, out of focus and some times not centered. Of course still shots would only be small challenges as compared to the jittery video while taking sports or other action shots.
I have tried to address these issues with tripods which are too bulky to carry and forget purchasing a a steady cam as this acquisition would blow any of my budget for the occasional need.
Our friends at Foto Safari have come to my rescue with the BlackWing camera platform. Although developed to address the challenges of professional working film crews, this platform is also cost effected enough (ie very cheap) so it is targeted to amateur photographers and videographers like myself.
The Blackwing is lightweight, portable, ergonomic, user-friendly, and very comfortable to use.  The ergonomically designed Hand-grips make it very for comfortable for shooting.
Foto Safari Products were created by a corporation with a background in photography and videography.  Invented by a working film crew who are well versed in the challenges and costs of using rails with shoulder mounts, steady cams. Blackwing was developed over a long, tedious process. THe Foto Safari Products team went through six different prototypes and five years of field-testing to come up with a solution that will work for you.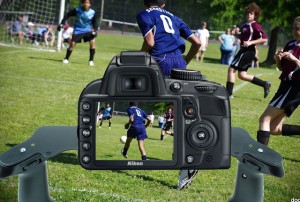 The platform addressed my greatest weakness of my shaky hands and removed the blurry, jerky movement often seen in my images and videos. The extra long adjustable black shoulder strap included with the Blackwing allowed me to carry my camera and platform hands free by simply strapping it around my neck.
For our iPhone photographers, don't fret because the Blackwing can work for you also with a simple phone clip to mount your phone (and case).
References: BlackWing Camera Platform