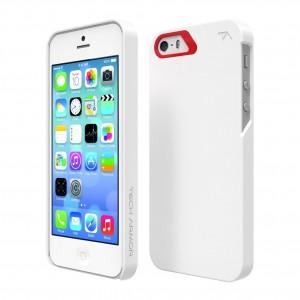 Gizmo readers some times it is better to establish new traditions..
Back in the day we used to buy our father's gifts from the heart that either he could not use (ie ties, ash trays) or were so expensive (ie golf clubs) so that you would have to save for months or years in order to be able to pay for it.  Here is a great but inexpensive gift for Father's Day to dress up your dad's most sacred gadget.
The Tech Armor SlimProtect Grip Tough Scratch-Resistant Case for the iPhone 5S and 5 is a lightweight (0.5 ounces) case. Unlike traditional bulky cases this cover is made out of a thin, impact resistant Polycarbonate material that will provide your iPhone with a Slim fit that ensures that your iPhone 5s display glass does not scratch when face down.
The scratch resistant design case has also a rubberized Matte finish to prevent fingerprints and to provide comfortable grip of phone. The Tech Armor case is also available in a variety of colors that can match your father's business or play attire. You can pick from any of the following colors:
Black/Red
Turquoise/Gray
Charcoal/Black
Cobalt/Berry
Berry/Cobalt
Bronze/Slate
White/Red
The cost effective very inexpensive price means that you could purchase several to match the wardrobe selection.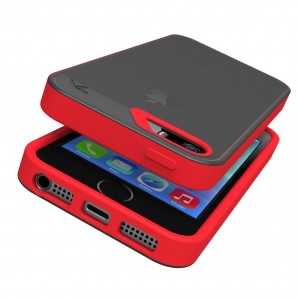 Product Specifications
Dimensions: 5.5 x 2.4 x 0.4 inches
Weight: 0.5 ounces
Material: Polycarbonate for Tough Impact Protection
Compatible with iPhone 5S and iPhone 5
Works with All Lightning and Headphone Cables
Lifetime Warranty
References: Tech Armor SlimProtect Grip Tough Scratch-Resistant Case for iPhone 5S / 5