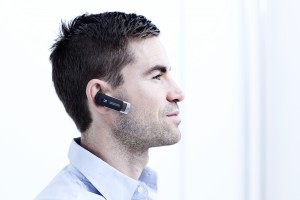 Today's proliferation of Unified Communications (UC) clients has created a merger of voice, video, text and collaborative technology. It is wonderful with these tools to be able to talk and work on a project with others across various platforms.
Unfortunately with modern solutions remain traditional problems. Many of us have experienced working with others who have horrible voice quality due to inferior hardware equipment.
Sennheiser has created PRESENCE UC , a premium headset for mobile UC professionals. The goal behind PRESENCE UC is simple, create a quality solution.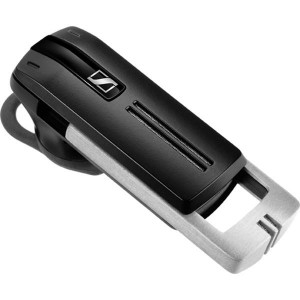 The foundation to these premium earphones begins with Sennheiser's HD voice clarity (Unique SpeakFocus™) technology which leverages a three digital microphone system to provide the user (and listener) with clear, quality sound. The focus on providing voice clarity extends beyond the indoor area with its wind noise reduction (WindSafe™) technology which reduces wind noise when the PRESENCE UC is used outside. For workaholics such as myself who take their projects from the board room on to the soccer field (while watching my children) you know how important this feature is. The PRESENCE UC features include a unique sliding microphone with integrated on/off power slide.
In addition to the stellar voice technology the PRESENCE UC looks and feels as good as it sounds The PRESENCE UC is made out of lightweight aluminum. At 13 g in weight it not only will take very little space in your travel case but also in your pocket.
Using these earphones is very easy. For the PRESENCE UC the words "Plug" and "Play" are replaced by "Turn on" and "Sync". Simply Power Up and Synch using Bluetooth (version 4.0) technology.
Traditionally Bluetooth earphone technology is very taxing on battery life. However in this case you can extend your talk time up to 10 hours' narrowband and 8 hours' wideband call time between charges.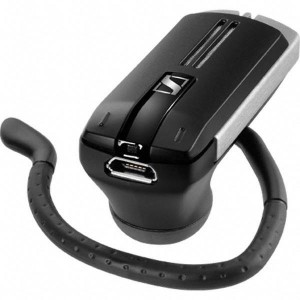 Product Specifications
Weight: 13 g
Microphone: Digital MEMS microphone (3 microphones)
Connectivity: Bluetooth® Version 4.0
Speaker type Dynamic, neodymium magnet
Battery Life: Talk time Up to 10 h narrowband and 8 hours' wideband
3 way calling
Real-time battery monitoring – Via iPhone® battery meter
Peace of mind – Two-year international warranty
References: Sennheiser PRESENCE UC premium headset