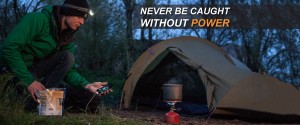 NewGizmo Nick is preparing to go camping this weekend. However he will be bringing along a few gadgets so that he can stay in touch with the office. One of the latest gadgets in his backpack of goodies is the PowerPot V.
This device looks like an ordinary cooking pot. Well to clarify things it is a cooking pot with a twist. Using thermoelectric technology the PowerPot V converts a temperature difference into electricity. The larger the temperature difference, the more power is generated.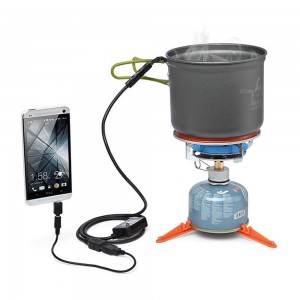 Simply put the PowerPot V on your campfire, add water and watch it generate power. You can start charging your USB device within seconds of putting the PowerPot V on the heat source.  At 5W the PowerPot V is ideal for charging your cell phone, GPS or MP3 player.
The PowerPot V is made out of light weight Anodized Aluminum and only weighs 396g. It works day or night, rain or shine and is weather & fire resistant! A great gift for that outdoor nature Gadgeteer extraordinaire.
Product Specifications
Dimensions: 12 cm x 12 cm (4.5″ x 4.5″)
Weight: 396g (with cord)
Capacity: 1.4L
Material: Hard Anodized Aluminum
Output Interface: USB
References: The PowerPot V off-grid power charger