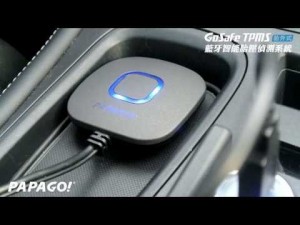 Many of us take advantage of the warm summer weekends for quick trips to the cottage or lake. As a result car performance is a top concern. But unfortunately the standard oil change, in car monitoring systems and car tune up are not sufficient to maintain a family's safety.
Our friends at PAPAGO! have designed the GoSafe Tire Pressure Monitoring Systems (TPMS) that prevents tires coming to low levels and blowouts occurring.
With the PAPAGO! GoSafe TPMS 500BT you now have the power to check any of your tire's pressure as much as you would like. Simply install the four A-Type sensors and receiver, install the app on your smart phone and you are ready to roll.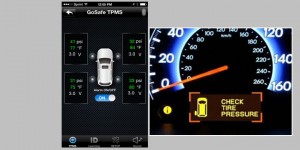 Package Contents
4 A-Type sensors
Small, compact designed receiver with a smooth finished body
Anti-theft wrench,
Anti-theft nuts,
Cigarette lighter power plug,
The sensors come with anti-theft nuts that will ensure they will stay on your tires and connect to the receiver through Bluetooth.
The Tire Pressure Monitoring Systems (TPMS) will alert you when your tire reaches the programmed pressure value. The TPMS APP is available for both Android and IOS smart devices.
A must device have safety device for those long car trips this summer.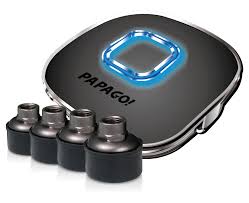 Features:
Weight (Transmitter Sensors): 9.0g ± 0.2g
Battery (Transmitter Sensors): 3.0 V
Compatibility: Android or IOS device
Attractive blue-light indicating power on
Transmitter sensors are easy to install with anti-theft construction
Pressure Range is 0~ 65 ± 1PSI
Frequency is 433.92MHz
Lifespan is Approx. 1 year
Bluetooth 3.0 SPP Frequency
References: GoSafe TPMS 500BT