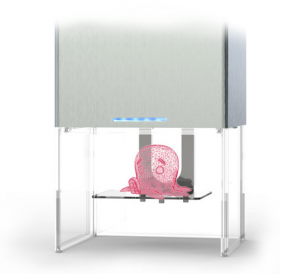 Gizmo readers, the Consumer Electronics Week is coming up in New York at the end of this month. Unfortunately there is a long list of devices to see but not a lot of time.
3D printing has been highlighted as one of the five top technology trends for CE Week. In line with this on our list, one of the must-see gadgets at CE Week is the Buccaneer 3D printer.
Created by the folks at Pirate3D, what differentiates this 3D printer from others is that it is targeted for home and office use. Small enough (10" L by 10"W x 17" H) and light enough (18 pounds) to fit on your desk.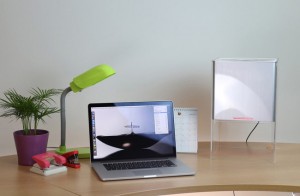 However the most important measurement in the Buccaneer's cost effective design is its ability to fit your budget.  It is rare (close to impossible) to find a 3D printer for under $500. To top it off the price includes the software and Buccaneer's cartridges are refillable
The chassis is engineered out of Laser Cut Stainless Steel. It is capable of producing prints with resolution of up to 85 microns per layer.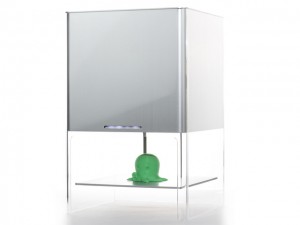 The most important feature of this printer is Buccaneer has simplified 3D printing for the novices. The 3D modeling software does not need to be downloaded and is pre-installed on board of your Buccaneer. By leveraging SmartObjects software you can create 3D models in seconds. Easy to use, very intuitive and compatible with OS X, Windows, iOS, Android operating systems.
We are looking forward to
Features
Dimensions: 10" L by 10"W x 17" H
Weight: 18 pounds
Material: Chassis: Laser Cut Stainless Steel
Body: Injection Molded Polycarbonate
Operating Systems: OS X, Windows, *nix, iOS, Android
Connectivity: Ethernet, WiFi
File Types: STL
Software Bundle: Treasure Island 3D Models Marketplace
Power Requirements: 19 V, 10.52 A
References: Buccaneer 3D printer