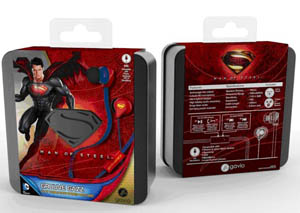 Once in a while you find a pearl when you least expect it. On one of my trips I purchased Gavio's Man of Steel earphones. Although these earphones are very sleek, stylish and sexy, at first glance they appear to be like any ordinary earphones.
However after you open the package and try them on, you will see they are indeed made for Super Men and Women. The overall design from head to toe of these earphones is impeccable and provide the user with an explosion for the senses.
Appealing to the eyes is the beautiful mirror gloss coloured metallic blue.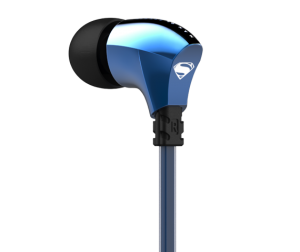 Appealing to your ears, Gavio elegantly delivers a high-tech audio performance. The in-built HD microphone that provide high quality sound transmission.
Gavio also appeals to your Sense of touch by ensuring the ear buds fit snug into your ear.
The Man of Steel earphones also come with anti-tangle flat cable and a carrying pouch.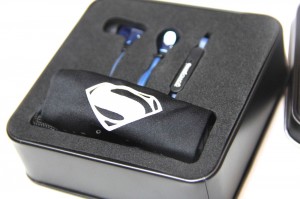 Features
Connection: 3.5mm audio jack
Cable Length: 120cm
Material: Metallon Zinc, alloy housing, finished in a mirror gloss colour
IN-BUILT MIC
References: Gavio Metallon Zinc Man of Steel microphone earphones