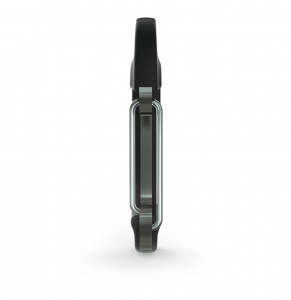 More and more technology has become integrated into our daily lives. Love it or not, it has become an essential lifeline for us.
Whether going camping, canoeing, hiking or even rock climbing, taking your cell phone is a great way to ensure we can call for help in emergencies.
Our friends at Nomad have adjusted with the times and integrated a USB/Lightning cable into a carabiner. This wonderful device will enable you to connect your smart phone directly into your battery pack or computer.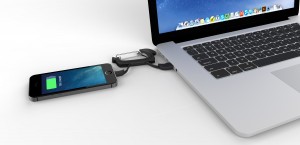 If you're not the outdoors type then don't fret. Nomad will still sell the Clip to you. It attaches to your key chain and works great in the city also.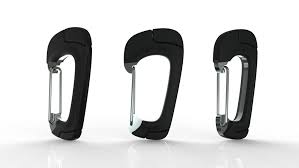 Great news for New Gizmo Readers.  Enter the code "LIVESIMPLE" this week when purchasing and receive 25% off your order.
Features
Interface: USB 2.0 certified
Material: tough steel frame and a Bayer Science polycarbonate outer shell
Status: Pre-order
Color: Black
Non-weight bearing. Not for climbing
Cable Versions:

Lightning – Works with: iPhone 5/5s/5c, iPad Air, iPad Mini. Apple MFI certified
Micro USB – Works with: Samsung Galaxy, HTC, Android, Blackberry, Windows Phone, LG, Motorola, Kindle and many more.
References: Nomad Clip