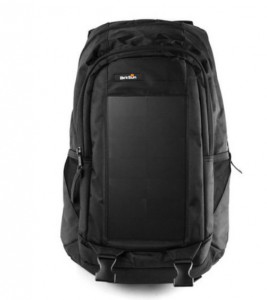 Today's work day seems to be extended well beyond the traditional eight hours.  Unfortunately for many of us it has also crept into our weekends and holidays.  Hence many of us have our smart phones, tablets and laptops with us no matter where we go so that we can keep in touch with the office. Unfortunately,even if you managed to find a good WiFi or data signal the challenge some times is finding a simple electric outlet to keep your mobile device up and running.
Our friends at BirkSun have found the secret sauce to create high yielding durable solar panels into every day devices.  Take for example the  BirkSun Elevate Solar Charger Backpack.   The portable power device is a light, waterproof, outdoor back pack that will charge your smartphone and USB devices. The solar panels can generate enough energy(1 hour sunlight = 30% smartphone charge) to top up your device so that you can get out that important email on the go.
BirkSun efficiently leverages its solar power from monocrystalline solar panels to maximize battery power per square inch. A great device no matter whether you are out camping in the wilderness or lost in the depths of the school library.
The Elevate Solar Charger Backpack includes a hydration bladder holder, fleece tablet pocket, and neoprene organizer sleeve.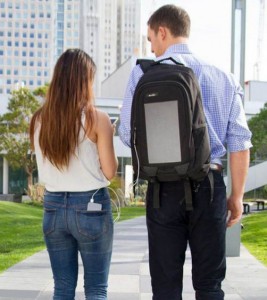 Features
Dimensions: 18″ (H) x 12.5″ (W) x 4″ (D)
Weight: 2.6 pounds
Compatibility: Smartphones & USB Devices
Connection: Built-In USB Outlet
References: BirkSun Elevate Solar Charger Backpack