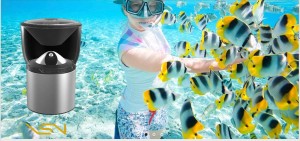 Many of our staff here at New Gizmo Blog are in the midst of their vacation time. Like all Gadgeteers, we are still searching the ends of the earth for the latest and greatest in devices.
One of our reporters has been seen in San Diego for the 45th annual Comic-Con convention. One of the devices being introduced there is the VSN Mobil V.360°™ Camera. VSN Mobil In cahoots with Dimension Films is showcasing the V.360 degrees camera as part of an interactive car show experience in 360 degrees.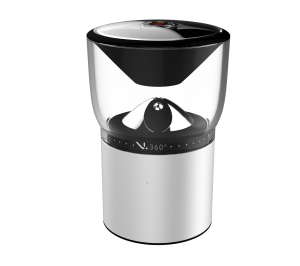 With the capabilities of capturing the perfect angle of life, this camera utilizes a very detailed eye with its 16 Megapixel imager in full 1080p high definition. The V.360 also meets military standards with its shock, vibration and underwater submersion proof. Making it ideal for that action packed vacation. The V360 can also be attached to helmet mounts, tripods and handle mounts, which makes sure it is not left behind on the fast paced aspect of adventure.
Unfortunately, if you are not at Comic Con in San Diego, you will have to wait until later on this year to get your hands on the V360. However take it from us that this camera is worth waiting for!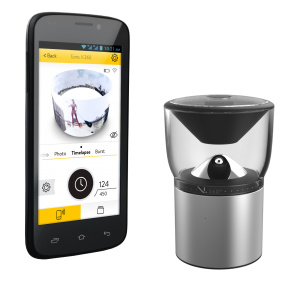 Features
Micro SD card slot (Class 10, UHS 1 or higher)
Viewing Angle: 360°, > 60 FOV, Fixed f/2.8 aperture
Resolution: 16 Megapixel imager in full 1080p high definition
Durability: Meets Military Standards: Shock, Vibration, underwater submersion proof
Sensor: 4K Image Sensor
Apps: Compatible apps available on the (®iOS7) and Android (4.4 or higher) store
Network: Bluetooth (3.0 and 4.0) and WiFi 802.11 b/g/n
Availability: will be on sale later on this year
References: VSN Mobil V.360°™ Camera