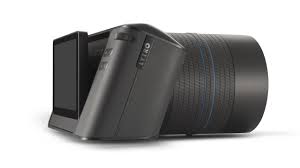 If you want to succeed at life, sometimes its better to take a different approach to a common problem. An example of that are the designers at Lytro who have taken a uniquely new exciting approach to the camera.
From the perfecters of light field capturing, Lytro has unveiled its newest camera. Tagged as the ILLUM(pronounced I-LOOM), this sleek and sexy camera captures images from a variety of angles in which the light arrives. As a result the image displayed provides the viewer with different perspectives of the picture.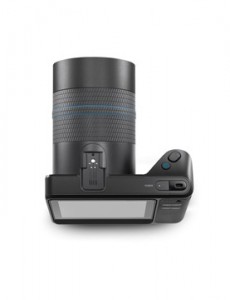 At a reasonable 940 grams, the ILLUM has a fixed f/2.0 aperture and a intense QUALCOMM® Snapdragon® 800 processor and captures images at 40 megarays. For all you Lytro novices a Megaray is a measure of light field data capture, so 40 megrays is 40 million rays per picture.
For all you amateur and professional photographers who wonder whats the big deal with Lytro's camera, I encourage you to visit their site and be blown away by the photos. There is no camera out there that can match the ILLUM. It is definitely not your  grandmother's box camera.
Features
Dimensions: 3.4″ x 5.7″ x 6.5″ (86mm x 145mm x 166mm)
Weight: 940 grams / 33.15 oz / 2.07 lbs
Material: Body Magnesium and Aluminum, Grip and lens rings: Silicone
Touchscreen: Yes
Screen Size: 4″ LCD rear screen
Resolution: 480 x 800
Processor: QUALCOMM® Snapdragon® 800 processor
Storage: SDXC/SDHC memory card slot (SD card not included)
Battery: Removable 3.7 V, 3760 mAH Li-ion
Battery Charging: Standalone wall charger and USB
Wireless: Wi-Fi (802.11a/b/g/n/ac)
Software: Includes Lytro Desktop, OS X 10.8.5 (or greater) or 64-bit Microsoft Windows 7/8
Status: Pre-order
References: LYTRO ILLUM