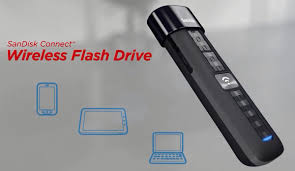 August is almost here, and we all know that means the season for school shopping will be upon us. One of the items that should be on the top of your list this year are flash drives for quick backup and storage.
SanDisk has just announced the Canadian release of its Wireless Flash Drive. A great way for students to wirelessly transfer files, photos and videos.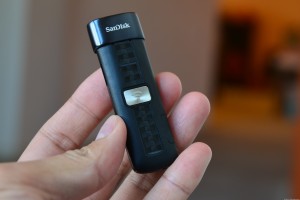 Out of the box, what first strikes you about the Connect Wireless Flash drive is how small and light it is.  However, deceivingly this device is very powerful. Available in sizes from 16 Gig all the way to 64 Gig, this amazing device provides wireless connectivity for up to 8 devices simultaneously and allows video to be streamed from up to 3 devices simultaneously for up to 4 hours of video on a single charge. It has a range of 150 feet and recharges via your computer's USB port.
The SanDisk Connect Wireless Flash Drive supports windows, Mac OS, IOS and Android operating system.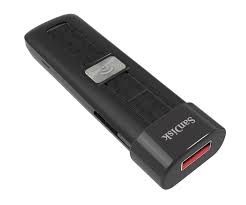 Features
Dimensions: 2.79 x 0.84 x 0.45 in. (mm x mm x mm)
Size: 16 GB, 32 GB, and 64 GB
Security: Optional Wi-Fi password protection
Connectivity: Wireless connectivity for up to 8 devices, Stream Video to up to 3 Devices Simultaneously
Operating System: Mac computer: Windows® 8, Windows 7, Windows Vista®, Windows XP or Mac OS 10.6 or higher
Mobile OS: iOS version 5.0 or higher, Android version 2.3 or higher
References: SanDisk Connect Wireless Flash Drive