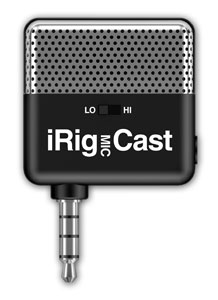 Finding high quality devices that are small enough to fit into your travel kit are very difficult. That's why I was pretty skeptical when I first laid eyes on the iRig MIC Cast. At only 20g and 0.5 cm x 2.9 cm x 2.9 cm in dimensions, this compact audio device can be easily slipped into a purse or coat pocket.
The MIC Cast will convert your iPhone, iPod touch or iPad into a professional like recording device. No matter where you are on the requirements scale, whether you are a student or a professional, this high quality but yet cost effective MIC should be on top of your purchase list. Whether in a show or in a classroom, the iRig MIC Cast is perfect for capturing interviews, lectures or simple memos.  The iRig MIC Cast was engineered to make all your audio recordings sound better.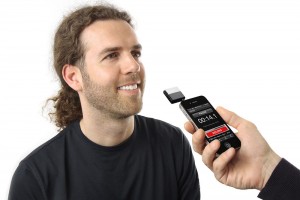 Over above the portability, the sound quality and ease of use are the features that are most impressive of this device. Just open the box, plug in the iRig MIC Cast into your device's headphone jack and your ready to record. The iRig Mic Cast is a perfect tool for capturing that important meeting. It is also compatible with regular phone calls and any VOIP app and will enable you to improve the audio quality of VOIP or video calls. iRig also provides a adjustable desktop stand so you can position your smart phone or tablet in the most convenient position.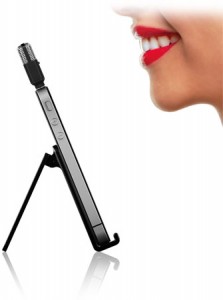 The iRig MIC Cast also comes with two free apps, the iRig Recorder, an easy to use powerful audio recording app and VocaLive,  a real-time vocal recording and processing application.
Features
Dimensions: Width 0.5 cm x Height 2.9 cm x Depth 2.9 cm
Weight: 20 g
Connections: Stereo Mini Headphone Jack
Compatibility: with regular phone calls and any VOIP app
Software: Requires iOS 4.3 or later
Hardware Compatibility: iPhone 3GS and later, iPod touch 3rd generation and later, and all iPads
References: iRig MIC Cast for iPhone / iPod Touch / iPad