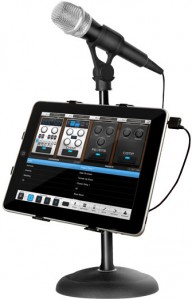 A few weeks ago we went to a concert and I was amazed to see how technology has transformed some of the most basic functions. For example, at our local symphony orchestra I was surprised to see paper score sheets being replaced by tablets with electronic versions.
At one of the local cafes in town a singer had extended this further by leveraging a iRig mic with his Tablet and one of the apps on the Apple store to sing and record his live sessions for a podcast.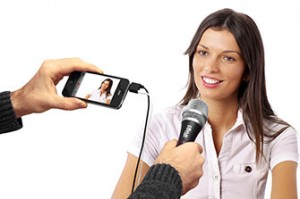 For all you musicians out there who are looking for a cost effective solution, the IK Multimedia iRig Mic is the microphone for you. The iRig Mic is easy to set up and operate.  With the iRig Mic can make professional audio and vocal recordings anywhere on your iOS device.
The iRig Mic features a highly unidirectional microphone with a dual mini-jack connector which allows real-time monitoring via headphones, speakers, mixers and PAs. the iRig Mic is ideal for singing, speech and even interviews.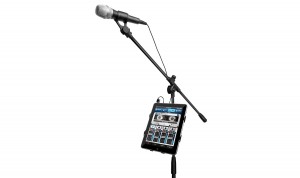 Features
Dimensions: 22.9 x 5.1 x 5.1 cm
Weight: 295 g
Colors: Black
Material: Rugged, durable metal housing.
Dual mini-jack connector: for real-time monitoring
Compatible: Any iPhone, iPod touch (with mic input) and iPad
Apps: Includes VocaLive, Recorder and AmpliTube FREE apps
References: IK Multimedia iRig Mic for iPhone, iPod Touch,iPad