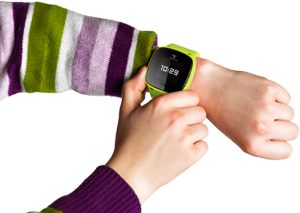 The school year has started in some locations. For kids after a long summer, it is time to remind them to get back to good habits in and outside of school. Part of the check list should be school safety.
Unfortunately with parents working long hours and many of us commuting it is hard to keep an eye on your child's commute (ie ride or walk) from home to school. That's why there are several cool techie devices out there that will provide you with some comfort. You could always purchase a cell phone for your child, however you would have the challenges with your son or daughter trying to find the watch in cases of an emergency and also the child proofing of the phone to ensure only trusted contacts are on their dial list.
FiLIP has developed a modern looking Watch with a built in Smart Locator and phone. The watch is a GSM phone that can receive two way phone calls to/from five designated trusted contacts. It can also receive text messages, so you can let your child know if your going to be home late.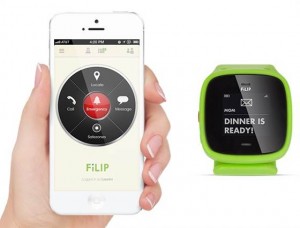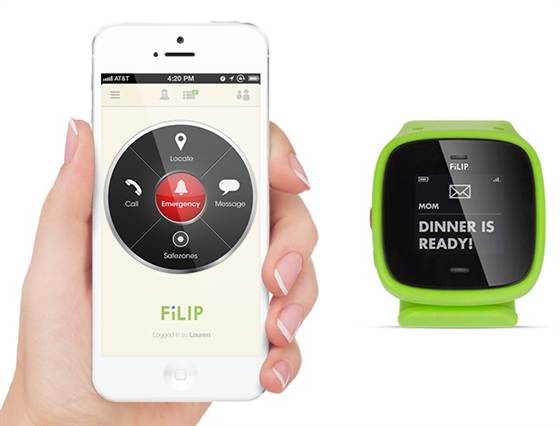 Once you have purchase the FiLIP watch it is very easy to set it up. Simply download the FiLIP app, create your flip account online and your ready to connect to the watch. The app is available on both Apple and Android markets.
The location component on the software utilizes a combination GPS, GSM and Wi-Fi technology to ensure you are getting an accurate read inside and outside as to where your child is. In case of emergencies FiLIP also has an Intelligent emergency button that triggers an automatic location beacon, enables ambient sound recording and auto dials each of the five contacts until one is reached.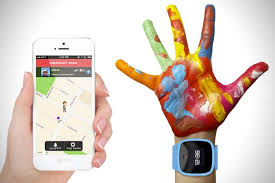 FiLIP also is a great tool to have when your child is outside playing. With the FiLIP app you can easily configure SafeZones and receive notifications when your child is in or out of these zones. A great option to configure so that you know when your child has left school and arrived at home.
The FiLIP Smart Locator phone Watch is available in four colors and a variety of wrist sizes.
Features
Size: Height 53mm (2.1") x Width 47mm (1.85") x Depth 60mm (2.35")
Weight 58g (2oz)
Colors: Blue, Red, Green, Pink
Phone calls: two-way voice calls to/from up to five trusted people
Texts: receives short texts
Location: GPS, GSM, Wi-Fi hotspot location
Software Compatability: iOS 6 and greater, Android 2.3 and greater
Network: GSM/EDGE 850-1900 MHz, UMTS/HSPA 850-1900 MHz
Battery: 390mAH Lithium-Ion battery IEEE 1725
References: FiLIP Smart Locator phone Watch