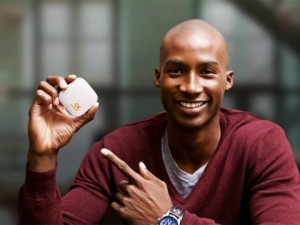 Like many of our readers, I travel to the US on business and find it challenging to find good data coverage for my phone, tablet and laptop. Even more frustrating for me is when I have to pay a monthly contract to a wireless carrier for data coverage when I am not traveling.
Well thanks to a reader, I have been introduced to some very good Karma. Karma is a 4G WiFi hotspot network. The device is very small, literally you can put it in your pocket.  Karma can be used with your smart devices (IOS, Android) and laptops.
The cost of Karma is very reasonable. You pay simply $99 (or if you check online you may find it cheaper) for the Karma WiFi device and then $14 per Gig. The cool thing about Karma is that when you are not traveling, you don't pay. That's right, no monthly contract, no commitments, no spending when your idle.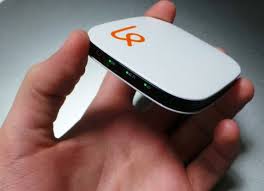 If you need more bandwidth then you can purchase it for cheaper rates from Karma. The great thing is, if you buy data, it stays in your account and never expires (until you need it again). Now I did find one caveat when investigating this hotspot device. Karma currently only covers 80 major U.S. cities. Hence buyers should look at Karma's coverage map before deciding on whether it can meet your requirements. However the plan is that coverage will expand.
Features
Dimensions: 2.6 inches x 2.6 inches x 0.3 inches (H x W x D)
Weight: 2.1 ounces
Network Coverage: 80 major U.S. cities
Data Never Expires
Device Compatibility: Tablets. Laptops. Phones.
Apps: Mobile and Web Apps available on App Store and Google Play
Tablet or Phone Requirements: with iOS, Android or Windows.
Computer Requirements: Windows XP+, or Apple OS X 10.1+, or Google Chrome OS
Average Network Speed: 3 to 6 Mbps download: 1.5 Mbps upload
Battery Life: 6-8 hours
Battery Charge: via Micro USB cable
References: Karma 4G Wifi hotspot network