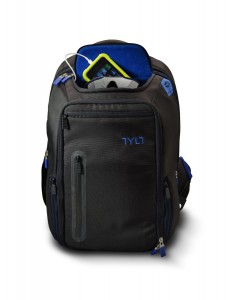 A great accessory on the must have for school list. The Energi+ Backpack is a durable backpack that will bail you out in your greatest time of need.
One of the biggest complaints is battery life of our gadgets. Unfortunately it seems that our phones, tablets and laptop batteries seem to die at the worst possible time, no matter how much we charge ahead of time
The Tylt Energi+ Backpack has a Built-in Lithium Ion Battery. Simply plug in your gadget into one of the USB ports. In addition to being your lifesaver, this backpack has 13 pockets and over 1,450 cubic inches of internal space.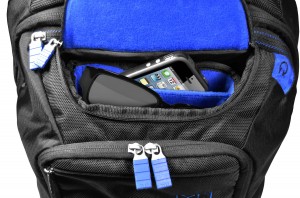 The Tylt Energi+ has been designed to be the James Bond of backpacks with the hidden sun glasses hard case pocket, headphone pocket and Side hydration sleeve for drink bottles,
The backpack has also an NFC Tag built in Shoulder Strap which allows you to create profiles with the TYLT application and automatically change settings and launch apps by tapping your NFC-enabled device.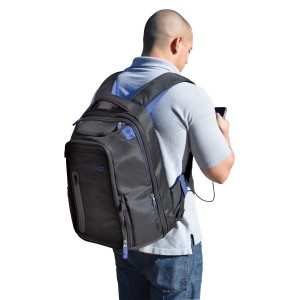 Features
Dimensions: 33 x 34.3 x 49 cm
Weight: 1.7 Kg
Battery: 1 Lithium Ion 10,400 mAh
Material: 1680D Poly Material Front Panel
Compatibility: Laptops up to 15.5in x 10.5in x 1.5in
Recharges via any USB Port (Two 1Amp USB ports, One 2.1Amp USB port)
References: Tylt Energi+ Backpack With Built-in Battery