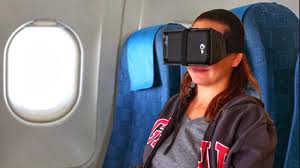 Having visited my nephew at his small university apartment, I was shocked at how students can live in very small and cramped spaces. Looking for the ultimate back to school gift for him, I came across the Durovis Dive headset.
Produced by the German startup wizards at Shoogee GmbH, the Durovis Dive is the the worlds first hands-free Virtual Reality headset for your smart phone. Compatible with Android and IOS smart phones, this small, light weight gadget can provide hours of television and game playing fun. The Dive is Wireless, Comfortable, easy to use and most important for me, relatively inexpensive.
The caveat for using the Durovis Dive is that the smartphone must have a gyroscope, accelerometer and a display 5 inches or smaller. If you are not sure you can refer to the following list of devices on their site.
Using the Dive is really simple. The user connects the Dive to their, start ups the application and adjust the lenses exactly to their eyes.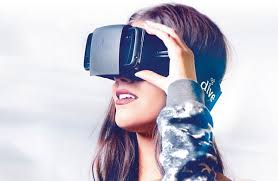 However, having tried a few other immersive technology glasses I know there is a bit of learning curve on how to use them. Duovis has taken that into consideration ad has a few videos to help the end user get acclimatized to the glasses on their site getstarted.durovis.com.
In order to use the VR glasses for watching movies, you will have to download a movie watching app such as GoShow movie you can watch 2D or 3 D movies. This will allow you to Watch the movie on a background as large as on a huge TV screen. There are a variety of gaming and other apps available on Android and IOS for the Dive that can be found at www.getstarted.durovis.com.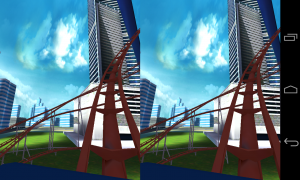 Features
Weight: 150 g
Material: high quality flexible PA6 nylon
Compatibility: Any Android or iOS smartphone (with a gyroscope, accelerometer and a display 5 inches or smaller)
Coverage: W 190 mm H 120 mm D 140 mm
Battery Length: 2 to 4 hours.
References: Durovis Dive – the worl'ds first hands-free Virtual Reality headset