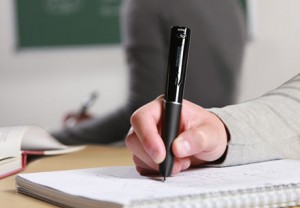 One of the most important skills you learn in school is the ability to take good notes. Being able to transcribe and discern what your professor is saying in your classroom may seem like an easy task, however it is most critical to succeeding. It can be the difference between an very good and an average grade.
Our friends at Livescribe have done their homework and have created the Echo Smart pen. Available with 2GB, 4GB and 8GB memory, this Smartpen can help you record everything you write and hear, so that you will not miss those important tips and tricks. Using the Echo Smartpen is quite simple. The Smartpen will record everything you write including your notes and diagrams. To replay the information simply tap your notes and the pen will start to re-play the information.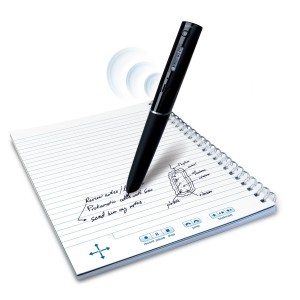 The information you gather can be transferred to your PC Windows (XP 32-bit SP2 or higher, or Vista 32 or 64-bit, or Windows 7) or Mac (OS X 10.5.5 or higher) computer via a USB cable. Once you upload your documents online to Livescribe, your information will become an interactive document in which you can share with your peers as a Pencast PDF or audio file.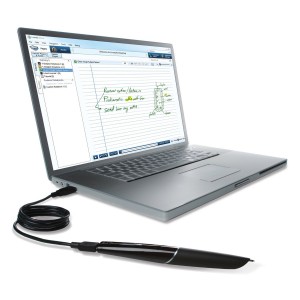 Features
Dimensions: 6.2 x 0.4 x 0.8 inches
Weight: 36 grams (1.3 oz.) without cap
Processor: ARM 9
Screen: 96×18 OLED Display
Camera: High speed infrared camera (over 70 images/sec)
Storage Capacity: 8 GB of memory- 128,000 pages of notes and over 800 hours of audio
Battery: Rechargeable lithium (included ,non-removable)
References: Livescribe Echo Smartpen