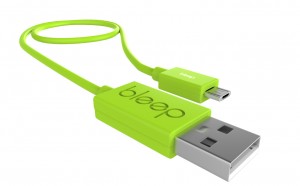 Having had the enjoyment (sarcasm) of having my cell phone stop working and trying to restore my contacts I can verify how important our smartphones are in our daily lives. Of course this doesn't take into account the loss of my videos and photos which can never be recreated.
Having invested money in a new smart phone and several hours in restoring my contacts, apps and settings, I was pleasantly surprised to receive a timely email from Maayan Gorean (The founder of Bleep) informing about about this cool new device that will be a lifeline for my new smart phone.
Bleep is the next generation of smart cables that connects to your smartphone.  The Bleep application automatically syncs your new daily data from your contacts, WhatsApp, history, pictures, videos and other media.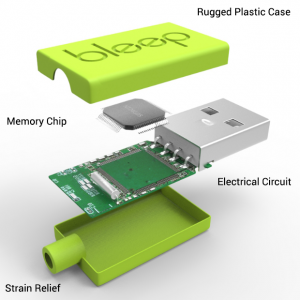 Bleep works with both Android and IOS devices, requires no internet connection and is intelligent enough so that it only backs up changes. Your data on the Bleep device is also password protected, just in case someone accidentally or intentionally connects your bleep with their device.
The Bleep mobile app also gives you an option to backup your bleep to your computer or cloud.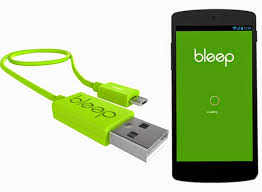 A must have Gizmo for your travel pack or school bag.
Features
Compatibility: Android and iOS
Storage Size: 16–64 GB
App: FREE Mobile App on the App-store and Google Play
Status: Crowd funded at indigogo – available for pre-order
References: Bleep – the next generation Smartphone charging cables