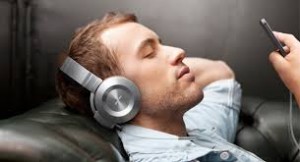 Once in a while, you need to relax. In such situations it's nice to have a good gadget just to help you chill.  Designed with the discerning consumer in mind, the ES-CTI300 headphones created by Japanese consumer electronics manufacturer Onkyo will take you away to that garden oasis.
Created to appeal to our senses, the first things that would surprise and please you are the ES-CTI300′s lustrous silver or black finish, and comfortable fit. When you initially put on the headphones, you are set at ease with the memory foam ear-pads that gently adjust to the shape of your ears.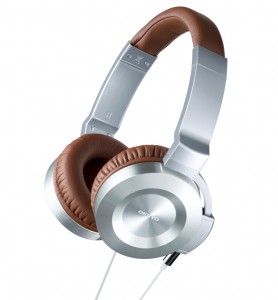 Many headphones, lack that full sound quality. You will not have this challenge with the ES-CTI300. The engineers at Onkyo designed these headphones with extra-large sub-chambers for deep and musical bass. You will notice the difference in sound between the ES-CTI300 and other headphones, just with the explosion of colors and rich sound emanating from the ear pads.
These ES-CTI300 are designed to be seamlessly integrated with your IOS device. Whether it be from the inline cable controls that allow you to accept and reject calls, to the play, pause, search, select and volume functions.
Bottom line, the ES-CTI300 is a high performance headphone a reasonable price.
Features
Dimensions: 47.2 x 8 x 10 inches
Weight (without cable): 235 g (8.3 oz)
Colors: Black/Silver,
Compatibility: Inline cable controls for iPod nano, iPod shuffle, iPod classic, iPod touch, iPhone, and iPad
References Onkyo ES-CTI300 headphones