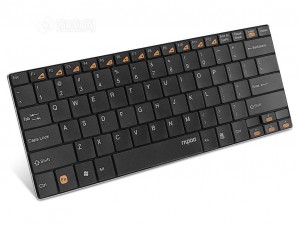 This last weekend, the stores were crowded with parents, teachers and kids shopping for their back to school supplies. One of the gizmos that caught my eyes, was the Rapoo E9050 Wireless keyboard.
At 5.6mm, this ultra slim and light keyboard is ideal not only for your child's backpack, but a great traveling accessory also.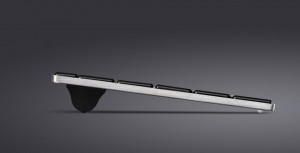 At 2.4GHz frequency, you can communicate between the keyboard and computer at a distance of up to 10 meters, which makes it perfect for your son to be able to do his homework and grab a quick snack from the kitchen, all at the same time.
The Rapoo E9050 is compatible with both Windows XP, Vista, 7 & 8 and Mac OS 10.4+ machines.

Features
Dimensions: 11.3 x 0.2 x 4.3 inches
Weight: 9.91 oz (281 g)
Material: ABS + Stainless steel
Distance: 2.4G wireless connection up to 10 meters.
Colors: Black
Batteries: 2 x AAA batteries
Frequency: 2.4GHz, 16 working channels
References: Rapoo E9050 Wireless Compact Ultra-slim Keyboard